Car servicing, maintenance and repairs
With a sharp eye for potential problems and attention to detail we aim to be the one place you can trust – from a MOT, a set of brake pads, service or a complete engine overhaul.
Car servicing for any make or model from £99*
Maintenance, repairs and MOT's
Clutches, Brakes and Air conditioning
Fault diagnosis and more…
We also offer Discount For NHS and Military staff.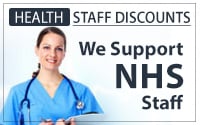 Click on your car's logo to find out more information and fixed prices.
We have courtesy cars available and are more than happy to collect you from home, your workplace or Kemble Train Station. Please book ahead for this service.
A service usually takes between 3 hours and a full day. If you can leave your car with us we'll give you a call when its ready.
Should we find any other problems with your car, we'll contact you with details and full costs for repair.
*OEM quality parts used on fixed price servicing, please enquire about Genuine Parts servicing costs*
If you have any questions please send us an e-mail info@kudu-automotive.co.uk or call us on 01666 577449.
Other Services
We also provide the following services.
We have courtesy cars available if you want to leave your car with us.
Collection and delivery from your home, workplace or Kemble Train Station is also available on request.
We will also recover your car free of charge from within 10 miles of us.